Venue
Bologna Fair District

Entrances:
Ovest Costituzione Entrance
Nord Entrance
Who visits?
The trade show is open to the public and sector operators NB: Dogs are admitted only on a lead and muzzled or in a pet carrier, except for assistance dogs accompanying visitors with disabilities.
Opening times
Thursday 10th, Friday 11th,
Saturday 12th
September 2020:
from 9.30 to 18.30

Sunday 13th
September 2020:
from 9.30 to 17.00
Contacts
Show office:
BolognaFiere S.p.A.
Via Alfieri Maserati 16
40128 Bologna
Tel. 0039-051.282111 Fax. 0039-051.6374031
sana@bolognafiere.it
Companies participating in SANA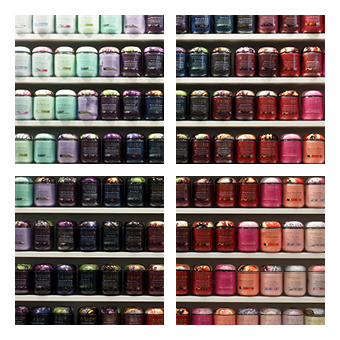 Many companies have already chosen to be part of SANA. Check them here!
Updated to 9 June 2021
A.T.Marmo Service srl
Abc Marketing srl
Absolu Aromatics
AgriBio Ets
Agricola Grains spa
Agricoltura è Vita srl
Agritur Società Agricola Cooperativa
Agroqualita' spa
Ailight - Colors for Life srl
Alcea srl
Alia Skin Care Sicilian Cosmetics
Allegro Natura srl
Amate srls
Anna Lodi
Aquariscom
Arlotti e Sartoni
Aromi srl
ASD Piccolo Sole
Asian Florio Sas
Assobio
Associazione Vegetariana Italiana - V Label Italia
Assoerbe
Az. Agricola Il Regno del Marrone
Az. Agr. Solerbe Farm
Bamboo Style di Michela di Salvo
Baule Volante
Beat Collection By Lanificio Idealtex srl
Beeco Di Franco Morando
Bio Bank Soc. Coop.
Bioagricert srl Unipersonale
Biolitalia Associazione di Produttori Biologici
Bios Line spa
BiotoBio srl
Bliss Ayurveda italy srl
Bolgherello snc di Straccio e Spinelli
Bottega Della Barba snc
Brolutions sprl
CAA Centro Agricoltura Ambiente "Giorgio Nicoli"
Cacao Crudo srl
Cairo Editore Spa – Natural Style
Camera di Commercio Industria , Artigianato e Agricoltura di Bologna
Casa Zelena
Cereria Lumen srl
Cinius srl
Cioccolato Orsini - Italdolci Srl
Clearco srl
Consorzio Il Biologico Soc. Coop.
Cosmetica Italia Servizi
Demeter Associazione Italia
Derma Viridis Sas
Diet-Food
Distribuzione Moderna
Dolcicreazioni di Agosta
Domus di Robustelli Cristina
Ecoidea
Edibit Srl
Editrice Aam Terra Nuova srl
Edizioni Turbo
Effegi Food
Eko Saja D.o.o. (WoodWay)
Elledi srl- Packaging Observer
Emotional Sound
Ente Sloveno per il Turismo
Erbamea srl
Erboristeria Domani
Euro Company srl Societa' Benefit
Federbio - Federazione Italiana Agricoltura Biologica E Biodinamica
Fior di Loto
Funghi Valentina soc. agr. Ss
Funny Veg Srl
G.d.r. Italia srl
G.H.A. Europe srl
Ghee Easy B.v.
Giannifontana
Greenatural
Guna spa
Helan Comsesi di Laboratorio srl
Herborea
Icea Istituto Per La Certificazione Etica Ed Ambientale
Idea Srl - iWell Group
IFP Ideaforproject srl
Il Panaro Food srl
InnBamboo
Isha Cosmetics
Italy Export – Editrice Gidiemme
Kontak sas
L'altra Medicina Magazine
La Dispensa srl
La Finestra sul Cielo
La Grande Ruota srl
La Reggia del Tè - Nobile srl
Laboratori Biokyma srl
Lactosolution
Lamazuna sarl
L'anima dei cristalli
Lepo Pedrini Cosmetici srl
L'Erbolario srl
Luigi Vassallo Az. Agr. Biologica
Lunasia Edizioni
Macro Gruppo Editoriale
Made in Italy 1946 srls
Mandorla di Galli Claudia
Martina Levis
Medical Division Srl - Osmolife
Mikmak di Mauro Carzaniga
Miscellaneus sec
Molini Pivetti spa
Morgan Cosmeceuticals srls
Moroni Editore
Mte Edizioni Srl – Bellezza in Farmacia – Igiene e Bellezza
My Shapes
Natura Nuova
NaturaSì aziende agricole e mercati super
Naturlab srl
New Fly Di Roberto Rossetto
Nicitta Milano
Nivel srl
Nutralabs Srl
Officina dei Saponi
Officina Naturae
Officine Urania
Om Edizioni snc
Padovana Macinazione srl
Painting Velvet di Lamperti Franco
Panificio Zanella srl
Passoladro Società Agricola srl
Pauline Srl Società Agricola
Phitofilos
Policlinico Odontoiatrico Rident
Premieres srl
Privato Vegan Eco-Friendly
Probios spa
Profumi E Sapori Dal Mondo
Rajesh Kumar Sharma
R-Ice Dream
Risorse Future srl
Salvagno Giovanni Frantoio Per Olive
Saryane - Olive & Moi
Saryane - Olive & Moi
Senelle Cosmetics
Siqur Salute srl
Siste - Societa' Italiana di Scienze Applicate alle Piante Officinali e ai Prodotti per la Salute
Smiling Wave Italia srl
Soul spension
Suolo e Salute srl
Syved Group Italia srl
Tatanatura di Bartolomei Serena
Technology Scientific
Tenuta Castello Azienda Agricola s.s.
Teos Di Rosa Alessandro e C. Sas
Terra Nuova Edizioni
Terre E Tradizioni srl
Tisane Regina di Fiori e Tè Mlesna
Trevisan srl
Triune Project srl
Valdibella Cooperativa Agricola
Vi.ma Di Martina Zavoianni
Voganto
Wilden Herbals
Yamato Antiques
Yogitea Gmbh
Zetaciesse srl
Zuccari srl