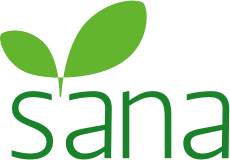 31st international exhibition of organic and natural products
Exhibitors faq
Is the entrance to the fair reserved to professionals?
What are the opening and closing hours for exhibitors? And for visitors?
Will I be eligible to receive free invitation tickets as an exhibitor registered at SANA?
What are the days and hours for setting up and dismantling?
If I requested a ready stand, when will it be delivered?
Where and when can I pick up the exhibitor badges?
How many exhibitor badges and parking passes will I be entitled to?
Can I dismantle my stand on the last day of the show?
Are passes needed to enter the exhibition centre in the set up and dismantling phases?
Will there be a Wi-Fi connection on the stand?
How do I request any additional services for my stand?
If I booked a raw area but I purchase additional services from your supplier (floor carpeting, shelves, etc…) will I find them on-site?
If I apply for an external catering company, how can they enter the exhibition centre?
Can I borrow a forklift if I need it?