Veg Area
with V-Label Italia
Consumer demand for plant-based products is currently experiencing a boom and the available offerings continue to increase. In addition to their obvious pride of place on the tables of vegans, vegetarians and flexitarians, these products are increasingly present in the shopping carts of people whose food choices reflect a respect for the environment and health, on supermarket shelves, on the menus of bars and restaurants.
With the aim of tapping into and responding to the needs of such a dynamic market segment, from Thursday 7th to Saturday 9th of September the SANA ORGANIC & NATURAL FOOD, exhibition dedicated to organic and natural agri-food will include an area entirely dedicated to the veg universe, SANA 2023 new products and services.
The Veg Area will include all veg variations (vegan, vegetarian, raw vegan and plant based), enhancing new consumer trends – both inside and outside the home – and product innovations.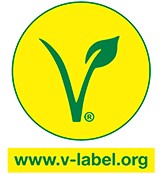 The Veg Area has been created in collaboration with V-Label Italia. The V-Label brand, established in 1976 as an institutional symbol of AVI - Italian Vegetarian Association, presently enjoys the support of an international network of vegetarian and vegan associations in Europe and around the world, and is registered in over 70 countries and active worldwide. The oldest active Veg brand, V-Label began offering certification and identification of veg products and services in the 1990s. V-Label Italia is today the leading certifier of vegetarian, vegan and raw-vegan products, certifying both processed food products and raw materials and preparations intended for industrial use, as well as all types of alcoholic or non-alcoholic beverages.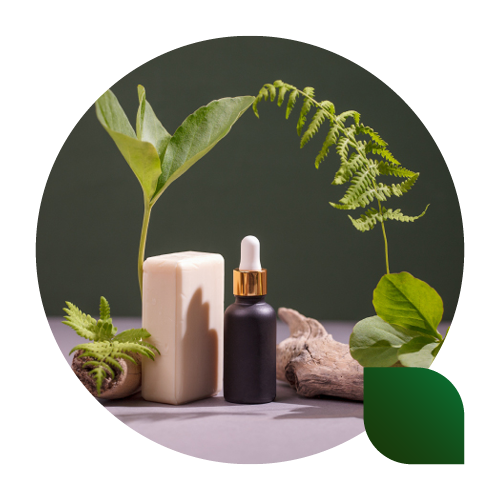 In addition to providing certifications for the food & beverage industry, V-Label also certifies cosmetics, personal hygiene and house cleaning products. V-Label also operates in the finished or semi-finished textile industry, and certifies fashion accessories, such as bags, shoes and belts.
V-Label's vast coverage range extends across the various exhibition areas of the trade fair which, in addition to the ORGANIC & NATURAL FOOD area, has exhibition spaces dedicated to the GREEN LIFESTYLE and to CARE & BEAUTY. The first is dedicated to the presentation of products and new offerings for people who endorse sustainable choices in the various areas of everyday life, whether at home or at work, from clothing to transport, from fashion to tourism.
The second includes all-natural and sustainable cosmetics, nutritional supplements and green products for personal care, and reflects the excellent results achieved by the sector (purchases in this segment amounted to EUR 2.9 billion last year, a 9% increase compared to 2021).
To explore all the new things in store at the 35th edition of SANA, international exhibition of organic and natural products, being held this year in an exclusively B2B version, the place to be is the Bologna Exhibition Center from September 7-10 (the ORGANIC & NATURAL FOOD area will be open until Saturday the 9th).
More information:
segreteria@vlabel.it, ph +39 02 354631
sana@bolognafiere.it, ph. +39 051 282223